We're an adoption center that focuses on providing homes for rehabilitated dogs. We believe all dogs deserve a second chance at life.

Interested in adopting?

Adorable English Bulldogs is a small, family owned breeder dedicated to breeding pet and show quality English bulldogs. We pride ourselves on being the type of breeder we would like to deal with.Our goal is to breed English bulldogs that exceed the norm for health, temperament, and adherence to the breed standard. We have selected the best possible European bloodlines to utilize in our breeding program.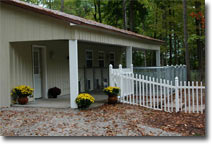 Contact us for puppy of your choice.